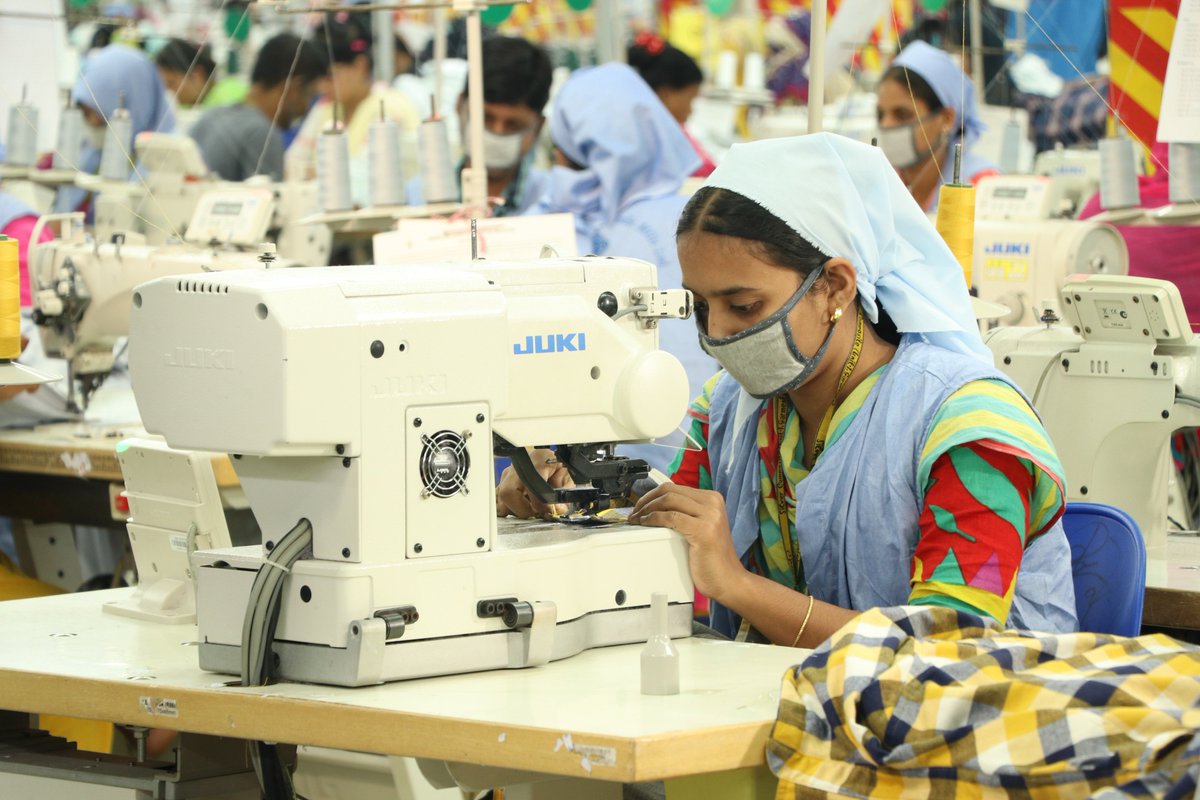 1Million pcs garments monthly with 40+ lines, 2,000+ machines, 3,500+ workers
Starting in 2014 with the latest technical machines available at that time, Garments Unit of Silver Line Group has started manufacturing top quality garments for Mens, Ladies and Kids and exporting to world class fashion brands. In addition to the Shirt we do Ladies/Girls Blouse & Tops, Sleepwear set for Men's, Boys, Ladies & Girls.
GARMENTS HIGHLIGHTS
Silver line Group Garments unit is a modern Specialized Shirt manufacturing unit for Both Formal & Casual shirts established 2014 with branded machines from Japan and Germany. Silver Line Garments Section has a monthly production capacity of 1,000,000 pcs garments with 40+ production lines, 2,000+ machines, 3,500+ workers.
STARTING
Started in 2014 and manufactures specialized shirts for both formal and casual wear.
Work Area
6 floors of 50,000 sqft each
Amazing Technology
Auto CAD technology, auto pattern cutting machine, auto spreading facility with auto laser cutting machine from Gerber.
Sewing Machines
Juki sewing machines with auto-trimmer.
Branded Machines
Branded machines from Japan and Germany.
Fusing Machine
Specialized fusing machine to ensure required quality and as well as wrinkle free properties.
Finishing Facilities
Finishing facility like vacuum table, Specialized folding table for standup pack shirt, hanging facility for hanger pack shirt ETC
Specially Designed Machines
Specially designed sewing machines for precise high-end shirt manufacturing from Japan & Singapore.
Automations
Automations for tension controls at sewing machines, fabric marking, pattern making to fusing, finishing & packing.
Special Sewing Machines
Special sewing machines for placket cutting, automatic collar trimming, turning & blocking, collar forming press ETC
Special Finishing Machines
Special finishing machines for double head thread trimming m/c, thread sucking, closet iron with steam ETC
Taping Facility
Taping facility for wrinkle free shirt.
Latest Machines
Collar/Cuff forming and turning machine.
In-house Embroidery
In-house embroidery machine of Barudan.
Folding Table
Specialized folding table for standup pack shirts.
Full Compliance
Certifications: Alliance, Accord, BSCI, SADEX, ISO 9001, ISO 14001, ISO 45001, GOATS, WRAP, SQP, GMP, CTPAT etc.