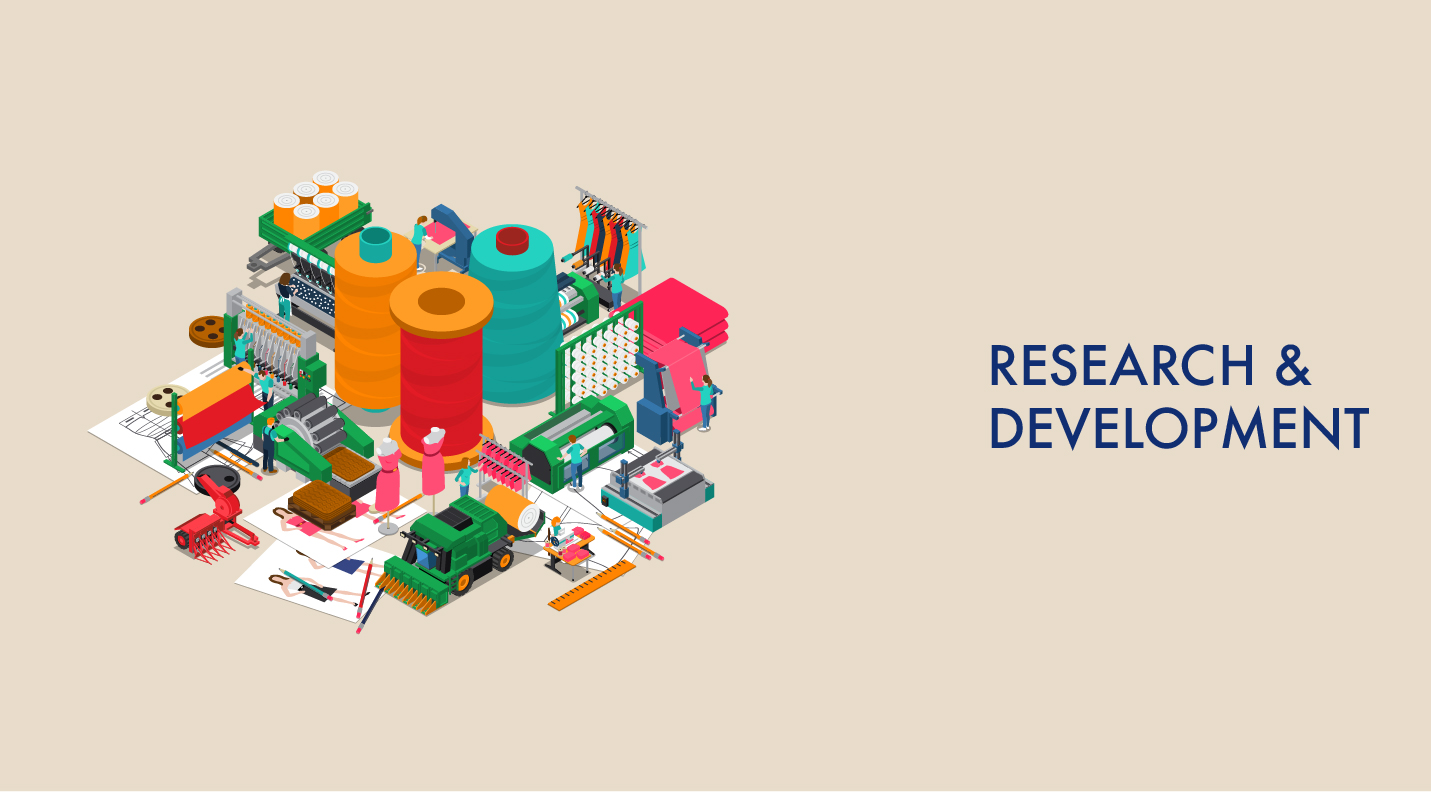 Creativity, Innovation, Implement and Development are the most important mottos of the group
Research and Development is a significant division in merchandising, production, quality, finishing and packing in Silver Line Group factories. R & D of Silver Line Group develops and plans much ahead of other functions and processes. This team performs a vigorous role in overall innovation, marketing, production, quality, costing and pricing.
Research & Development Highlights
To find out new markets and products, which have much potential in terms of expanding the opportunities of the company is one of the top responsibilities of the Research & Development team of Silver Line Group. This is the reason for continuous innovation at SLG. SLG R&D understands the change in worldwide taste and pattern of the products and are always ready to provide quality service to the customers.
Silver Line Group has its dedicated R&D team which is equipped with world's leading design softwares/cad. We have Design Dobby & Design 3D from TEXTRONICS Design Systems India & Penelope from Italy. Our design team directly interacts with the factory R&D team to shorten / minimize the development lead time and update with the latest market trends.
SIGNIFICANT ROLE
R&D is a significant division in merchandising, production to finishing and packing
HELP TO GROW
R&D team is helping SLG grow and this team will help your company
TECHNOLOGY
Equipped with world's leading design softwares/cad
EXPERIENCED TEAM
Hardworking researchers, experienced designers and experts